[av_one_full first]
[av_textblock ]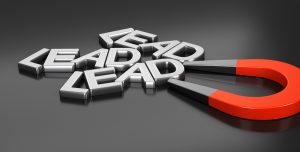 There's lots of ways that we find potential customers for your business that we cultivate into sales-ready referrals.
Our professional sales staff is dedicated to finding and qualifying people in the process of finding uniform, linen, and facility services. There's two different ways that they contact us:
They fill out a form online that includes the details of their project from our online marketing efforts.
OR
They call us directly and speak to one of our customer service experts to get more details, pricing, and information.
Our team then works with the customer to define their needs to create a referral that should be extremely valuable to you.  Every referral that you receive from Uniform Nations is a potential customer- to make sure they're a quality referral for your business, every lead that passes through our system has all the requirements for our network, including:
Correct Name/Phone Number/Email Address (if provided)
The type and size of project that they are requesting
Verification of the time and date they're looking for service
Our system automatically matches the services requested and the address where the job is located with the services and zip codes you provide when you sign up as a Uniform Nations partner.
When we find a potential match:
A profile for your company is immediately sent to the prospect.  This quick response provides information about your company so they know who will be contacting them.
The information that's provided from the potential customer is also sent to you via e-mail, text message, and push notification in real time to let you know that a potential customer needs to be contacted immediately.
After that, the ball is in your court.  A quick response usually shortens the potential customer's search, and increases the chance of closing that referral.
Over time, our members have told us the faster they respond, the better chances they have of closing the lead and adding another new customer to their business.  Our goal is to give you a slow ball down the middle of the plate that's easy to hit-but it's up to you to see if you get a single, home run, or just a strikeout.
How Much Does Our Service Cost?
Our service costs…well let's discuss that little bit later.  As we've already mentioned, we're not here to spend your money.  We're here to help you make money- which is why we take the time to verify our referrals before we send them to you.
We also have several different ways you can customize our service to your requirements, which could change the weekly and monthly cost for our service. It really depends on several factors:
How much territory do you want to cover?
As your territory grows, the volume of leads we send your way grows too.  That's why we want you to think about route density and truck productivity to get the most out of our service.
How often do you want us to send you leads?
We can fill your inbox if you want us to- depending on the service area you select.  The best thing about our leads is that you control the flow.  You can change how often and where you get your leads at any time, or just put your service on hold if you're going on vacation or have too many leads that you can't help all of them.
These are two of the major items that factor into what we could charge you.  Since there's so much freedom and so many choices, we recommend you speak to one of our Partnership Specialists to get an accurate estimate based on your needs and where you're located.  All referrals are billed weekly, so you don't get a sticker-shock bill at the end of the month.
Get More Info Before You Decide
Don't just take our word for it- we want you to learn more about what we have to offer.  Click on the buttons below to get even more information, call us at (303) 962-5580. 
[/av_textblock]
[/av_one_full][av_one_half first]
[av_button label='I'd Like More Information' link='manually,https://www.uniformnations.com/grow-uniform-linen-facility-services-business/' link_target=" color='red' custom_bg='#444444′ custom_font='#ffffff' size='large' position='center' icon_select='no' icon='ue800′ font='entypo-fontello']
[/av_one_half]
[av_one_half]
[av_button label='Looks Great! Sign Me Up' link='manually,https://www.uniformnations.com/partners/signup/' link_target=" color='red' custom_bg='#444444′ custom_font='#ffffff' size='large' position='center' icon_select='no' icon='ue800′ font='entypo-fontello']
[/av_one_half]