Napkin Laundry and Delivery Services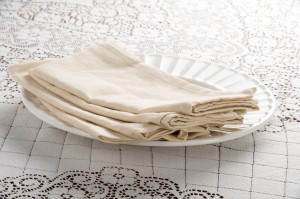 What is one essential part of your restaurant that every customer uses when they come in?  Your napkins.
Napkins can be one of the most important items your location carries because no matter who comes in and no matter what they order, everyone will use a napkin.
What if a customer finds one of your linen napkins is dirty?
That could put a huge stress on your restaurant if it got out to the public, but when there are so many different things you have to keep track of, maintaining clean napkins can sometimes be forgotten.
Why not hire a napkin laundry and delivery service to make sure that everything is taken care of for you?  Instead of you running around trying to make sure that everything gets done, adding more pressure on yourself in the process, wouldn't it be nice to just know that your napkins are handled?
Let Uniform Nations provide you with napkin laundry and delivery to your location and make sure that you have exactly what you need, when you need it.
We work on your schedule so that you do not have to run around more than you already do.
Get FREE Quotes on Restaurant Linen Services Today!
Not only do we make sure that you have the napkins that fit your restaurant, we also clean them on a regular basis for you so that you do not have to.
We can help get your restaurant rental services set up as soon as possible so that you can get back to business.
If you'd like a free no hassle quote, fill out the form to the right, or just give us a call today at (866) 467-4178.
Within minutes of receiving your request, you will have free quotes from experts in your area that can help you.