Wash Cloth Laundry and Delivery Services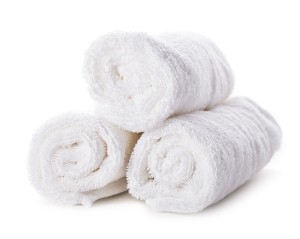 If you had to count how many wash cloths you use on a daily basis at your facility, how many do you think you would actually go through?  What about every week?
Depending on how busy your facility is, you could potentially go through thousands of wash cloths every day.  It can be a huge responsibility to have to look after and clean that many wash cloths.
Besides, there are other more important things that you should be looking into other than where your wash cloths are at and whether or not they are clean.
Although making sure all of your linens are sterile and accessible is extremely important in a hospital, wouldn't it be nice if you never had to worry about things like that?
This is where we come in!  Instead of running around trying to handle everything yourself, what if there was someone who could handle everything for you?
We are a service that works with all types of facility linens, including your wash cloths, so that you do not have to!
We work on whatever schedule works best for you so that you can get back to the important parts of your job.
Whenever you need us to come out, we show up with fresh, clean wash cloths and remove your old soiled ones.  In order to protect your facility, we make sure to follow all guidelines and regulations.
Get FREE Quotes on Wash Cloth Laundry Services Today!
We can help get your wash cloth laundry services set up as soon as possible so that you can get back to business.
If you'd like a free no hassle quote, fill out the form to the right, or just give us a call today at (866) 467-4178.
Within minutes of receiving your request, you will have free quotes from experts in your area that can help you.