Reliable Lab Coat Laundry and Rental Services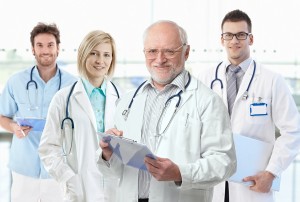 Managing soiled hospital linens and fulfilling all of your hospital's linen demands can be a daunting task. There are so many different linens that are required in a hospital and all of them are extremely important.
One item in particular that needs to be accessible to your employees is a lab coat.
If your staff does not have the necessary attire to do their job, it makes their work that much more of a challenge.
You never want to be in a situation where your doctors cannot keep themselves protected and safe from their working environment.  Leaving your employees in charge of laundering their own lab coats can also cause problems, as the risk of your employee bringing pathogens to and from home is increased.
Furthermore, you can never be sure that your lab coats are cleaned in accordance to your hospital's sanitation standards. Yet paying employees to clean your linens in-house wastes valuable time and money.
It can be difficult to find a service that makes sure your lab coats are properly taken care of—but this is what we are here for.
We care for your lab coats in the laundry process, and we'll even replace a lab coat if we see that it has been damaged due to wear over time.  Not only do we clean them to professional standards,we also vow to work on your schedule.
We set up a convenient time for us to come out on a regular basis and pick up your soiled lab coats and replace them with fresh clean ones.
This means that you never have to worry about whether or not your staff is going to have what they need to perform their jobs!
Get FREE Quotes on Lab Coat Laundry Services Today!
If you are ready to get some help maintaining your lab coats, give Uniform Nations a call.
To get started on your FREE, no hassle quote, fill out the form to the right, or just give us a call at (866) 467-4178.
Within minutes of receiving your request, you will have free quotes from experts in your area that can help you.