Quality Fitted Sheet Rental & Laundry Service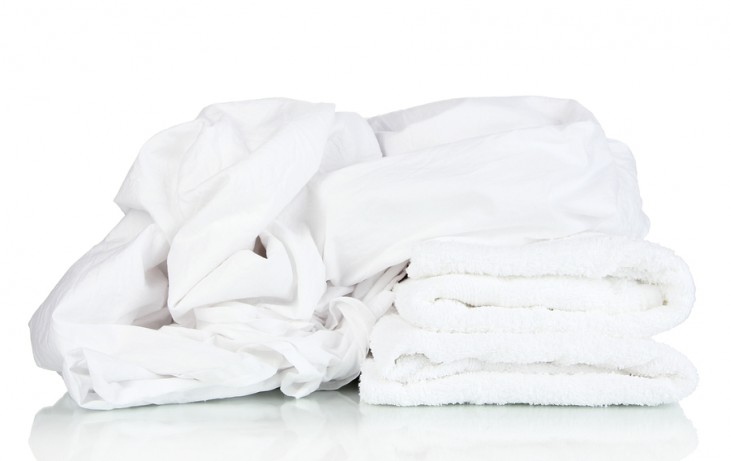 Making sure that all of the laundry at your hotel gets taken care of is a huge responsibility.
Not only do you have to make sure that you have enough fitted sheets to go on all of your beds but you have to make sure that they all get cleaned after each visitor leaves.
When there are so many other responsibilities necessary to maintain a successful hotel, sometimes thinking about "little" things like the laundry can be a hassle.
Instead of stressing out over another responsibility, why not let an outside laundry service provider come in and help you out?
Using a laundry service is a huge step in the right direction for any hotel business.  It is extremely important to make sure that your facility is clean and it can be detrimental to your business if your linens are not cleaned correctly.
Not only do we follow all practices and guidelines, we also work around your schedule in order to make your job a little bit easier for you!
We show up on a regular basis of your choosing and we take all of your soiled sheets and we replace them with fresh, clean sheets for you to use until our next visit.
Are you Looking for Fitted Sheet Rental & Laundry Services?
Uniform Nations can help get your fitted sheet laundry and rental services streamlined with an external, reliable service provider so that you can get back to business.  To get started, fill out the form to the right, or just give us a call today at (866) 467-4178. 
 Within minutes of receiving your request, you will have free quotes from experts in your area that can help you.