Reliable Hotel Bath Mat Services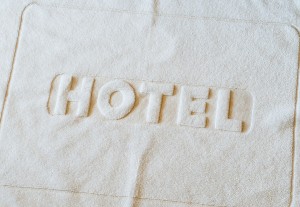 Making sure your hotel is comfortable and safe should be at the top of your priority list.  You would hate to have someone come to your location and find it to be dirty or to hurt themselves because you did not follow the right protocols.
One thing that every hotel should be carrying are bath mats.  They are essential in making sure that your guests do not slip when they get out of the shower. They also will make the appearance of your facility all the better.
One thing you have to consider when you have bath mats though is that they will get dirty and need to be washed.  That's no problem!  Uniform Nations is able to help supply your hotel with bath mat rental services. We'll clean them when they need it and replace them when you need new ones.
Instead of worrying about another responsibility, why not let the professionals take care of everything for you?  We can come out as frequently as your location needs and every time we show up we bring fresh new mats for you and take the old soiled ones back to our facility to clean for you.
We make sure to make the process as easy as possible so that you do not have to worry about anything else because we know you have enough to worry about already.
Get FREE Quotes on Bath Mat Rental Services Today!
We can help streamline the linen service in your hotel quickly and easily.  We'll set up a reliable schedule as soon as possible so that you can get back to running your business.
If you'd like a free, no hassle quote, fill out the form to the right, or just give us a call today at (866) 467-4178.
Within minutes of receiving your request, you will have free quotes from experts in your area that can help you.