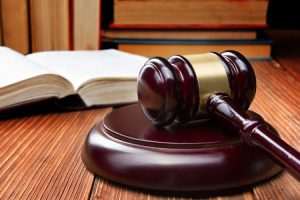 On top of countless other workplace safety standards and regulations, uniform laws are also in place to further protect employees from occupational hazards.
With risks during everyday work stretching from exposure to infectious materials, to injury from electric shock or heavy machinery, it's essential employers have a thorough understanding of the various uniform laws and regulations that apply for their industry.
Below, you can find a collection of helpful information, from references and summaries of applicable uniform laws and standards for the industries we serve, to tips and guides for using personal protective equipment in the workplace. With resources including an in-depth white paper (available for .PDF download) as well as related articles and videos, get the breakdown on industry uniform regulations here.
Check Out the In-Depth White Paper and Other Articles Below to Learn More!
Including laws and regulations laid out by organizations like OSHA, NFPA, or ANSI, employers have a long list of uniform laws and guidelines to keep in mind as they consider uniform selections and services.
Throughout this in-depth white paper, we break down the uniform laws affecting employers today, providing not only an overview of uniform laws and what they mean for companies, but a reference for applicable laws and regulations broken out by industry to help companies ensure the uniforms they provide for workers are up to standard.
Supplementary Materials
Interested in learning more about medical laundering, linen, and uniform services? Check out the additional articles, infographics, and related videos below:
Wondering what types of Personal Protective Equipment are enforced in your industry? This blog/infographic focuses on healthcare and construction, but offers general insight into how laws regarding PPE help keep workers across industries safe.
With numerous uniform laws and regulations requiring employers to provide workers with personal protective equipment, it's critical for companies to have a solid understanding of what PPE is and the part it plays in the workplace. Learn more about the various types of PPE, as well as industry-specific PPE uses here.
While in some industries employee safety and protection gets high priority, for others, sanitation plays a much larger role in uniform selections and needs. Get tips and insight on determining the best uniforms and services to best suit the safety needs of your company's employees with this handy article.
Keeping workers safe should be a priority for any business. Nationwide laws exist to enforce the protection of employees through various means, but who is responsible for what? This video blog discusses PPE, and when it is the employer's vs. the employee's responsibility to act.
Getting hit with an OSHA fine can effect your entire businesses reputation. How can you prepare for surprise inspections or stay up to date on all the latest rules and regulations? Find out the best way to keep yourself and all your employees informed and prepared at all times.
Get This White Paper in .PDF Format
Looking for a quick preview or an easy-to-print .PDF copy for white papers? Download your free copy here!
Need a Compliant Uniform Service? Get Free Quotes from Reliable Providers Near You
When businesses rent or purchase uniforms through compliant providers, they can rest assured their uniform service will follow all standards and protect them from the cost of steep fines.
For more information on uniform services, or to begin comparing quotes from uniform providers in your area, just give Uniform Nations a call today at (866) 467-4178, or just fill out the form to your right to get free quotes on uniform service near you.