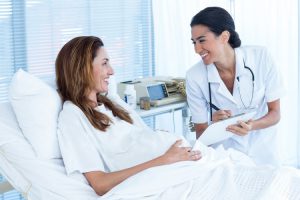 Although there are safety and sanitation standards for businesses and companies in nearly every industry, hospitals and medical practices often encounter a slightly more hazardous host of contaminants.
As such, laundry for the healthcare industry tends to have a few more twists and turns than simply tossing dirtied napkins in a washing machine—making it imperative providers cover all their bases during the cleaning process.
Check out this White Paper and assortment of related articles, videos, and infographics to get the breakdown on laundry services and needs for the healthcare, along with in-depth details medical laundering strategies, legal regulations, and more:
Understanding of the linens and uniforms used in healthcare is a good start, but what options do healthcare providers have for handling and laundering their materials, and what regulations must be factored into cleaning processes?
Throughout this in-depth white paper, we explore some of the finer print to be kept in mind while managing medical laundry—covering topics ranging from sanitation standards for both medical uniforms and linens, benefits of HLAC-accredited laundry services, as well as applicable healthcare laundry laws and standards.
Supplementary Materials
Interested in learning more about medical laundering, linen, and uniform services? Check out the additional articles, infographics, and related videos below:
Dangerous contaminants and potentially infectious illnesses transferred via dirty laundry demand special care and handling from healthcare providers, but how do hospitals and medical practices define hazardous laundry? Here we outline the uniforms and linens frequently used in healthcare today, and when they can be considered hazardous during the laundering process.
Linen services are not for every business. This article goes through the top 3 industries that benefit from linen services. It covers the difference between purchasing and renting linens, and why certain businesses might benefit more than others from linen services.
Healthcare linens are unique and require special care to comply with standards set by the Occupational Health and Safety Administration. This infographic explains what types of healthcare linens require careful cleaning, and takes a look at how linen services can help a healthcare oriented organization stay clean and safe.
The healthcare industry produces soiled linens and uniforms that require special cleaning because they are often dirtied with pathogens and other contagious materials. Commercial laundry services that specialize in healthcare linens use advanced techniques to produce clean, safe linens. This video takes you through the prepping and cleaning process inside a laundry facility.
It may seem forbidden for healthcare professionals to wash their uniforms at home, but it can be done safely and sanitary. With the 5 laundry tips provided, health care professionals can get their uniforms clean from soil and grime, as if a commercial laundry service had washed it.
Looking for Reliable Medical Laundry Services? Get Free Quotes from Top Providers in Your Area!
Potentially hazardous laundry in the healthcare industry demands higher standards for health and safety concerns, but at Uniform Nations, we work to provide the reliable medical laundering services healthcare providers need to protect and safely care for their patients and staff.
For more information on laundry services for the healthcare, or to begin comparing quotes medical laundry service providers near your hospital or medical practice, simply give us a call today at (866) 467-4178, or just fill out the form to your right to get free quotes on medical laundry services near you.