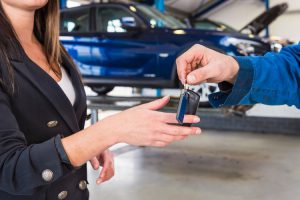 With the number of positions and types of work in the automotive industry, employers at auto body shops and car dealerships need an equally wide range of readily-available automotive uniforms.
At Uniform Nations, we specialize in exactly that—but before you begin shopping for uniforms to suit your business's needs, more often than not you'll have a few questions to ask first.
Here, you can find a range of helpful information for selecting the ideal automotive uniforms, with resources including an in-depth white paper (available for .PDF download) as well as supplementary articles, infographics, and related videos. Learn more about the different types of automotive uniforms available to the industry and which best suit your needs with the help of the related information and resources below.
Check Out the White Paper and Articles Below to Learn More!
From car sales to auto repair and maintenance, automotive uniforms play a pivotal role in the productivity and efficiency of your daily work.
Learn more about the different uniforms and other factors to consider as you select automotive uniforms for employees both on the front end in car sales and in auto body and repair shops with the help of this in-depth white paper.
Supplementary Materials
Interested in learning more about which automotive uniforms best suit your business's specific needs? Check out these articles, videos, infographics, and more!
Without the proper equipment and uniforms to protect employees, auto body shops risk not only the lack of productivity when workers are injured, but also steep fines from OSHA. Learn more about how mechanics literally live and die by the use of PPE in the workplace here.
Mechanics perform physically taxing and sometimes dangerous tasks on a daily basis. Learn about the elements of a mechanic's uniform that are a must. Keep your employees safe, comfortable, and efficient by choosing the best uniforms available.
Discover the ways in which a professional, experienced uniform service can help your auto dealership staff in creating a unified and welcoming environment for your customers.
Whether upfront greeting customers or behind the scenes working on vehicles, auto body shop uniforms serve purposes ranging from employee protection to helping with customer interaction and attracting business. Get tips on which uniforms will suit your auto body shop and how to find them here.
Get This White Paper in .PDF Format
Looking for a quick preview or an easy-to-print .PDF copy for white papers? Download your free copy here!
Need Auto Dealership or Body Shop Uniforms? Get Free Quotes in Your Area from Uniform Nations Today!
There's a wide range of positions and accompanying uniforms needed in the automotive industry, but with Uniform Nations' automotive uniforms services helping to provide products ranging from PPE for mechanics to business attire for salespeople and other front of house staff, your dealership or body shop can ensure all your bases are covered with high-quality uniforms.
To get free uniforms quotes from local automotive uniform providers near your location or to learn more about any of our available services, just fill out the form at the righthand side of your screen, or simply give us a call today at (866) 467-4178.