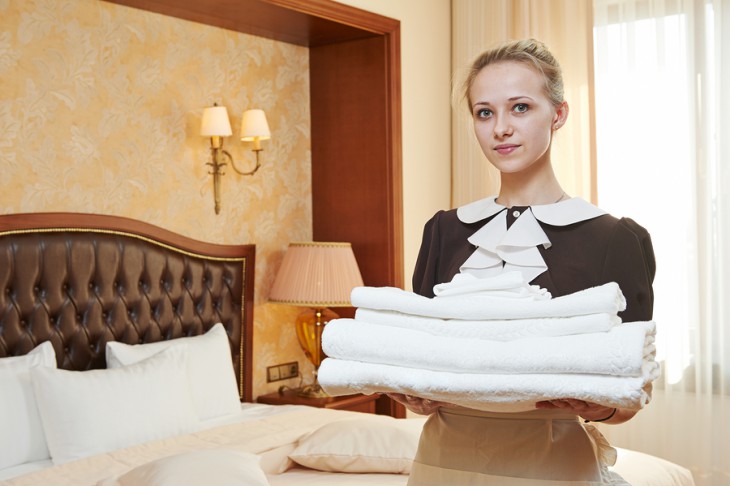 There are quite a few different sides to running a lodging company.
You have to keep an eye on not only the front desk staff and how they present themselves but also on the housekeeping and maintenance along with all of the general upkeep of a company.
One thing that you should not have to worry about is your uniform service.
Not only do we help with any kind of uniforms you are looking for, we can also help you maintain your bathroom supplies, your towel service, and any other services you can think of that might help your business run a little smoother from here on out.
Whether you are looking to buy uniforms or rent them, we can make sure to help you find the perfect solution for your location(s).
If you choose to rent your uniforms, you get all of the different styles of uniforms that you will need for your business as well as most contractors will help you with the laundering of your uniforms.
Instead of going through multiple companies for all of the different sides of your facilities services, why not just go through one company?
It will help relieve some of the many stresses involved with managing your company.
Get FREE Quotes on Lodging Industry Uniform Services Today!
Uniform Nations can help with any of the services your business may need.  We'll provide a customized quote to get your uniform services from one reliable source so that you can get back to business.  Give us a call today and we can get you a free quote for your business.
If you'd like a free no hassle quote, fill out the form to the right, or just give us a call today at (866) 467-4178.
Within minutes of receiving your request, you will have free quotes from experts in your area that can help you.