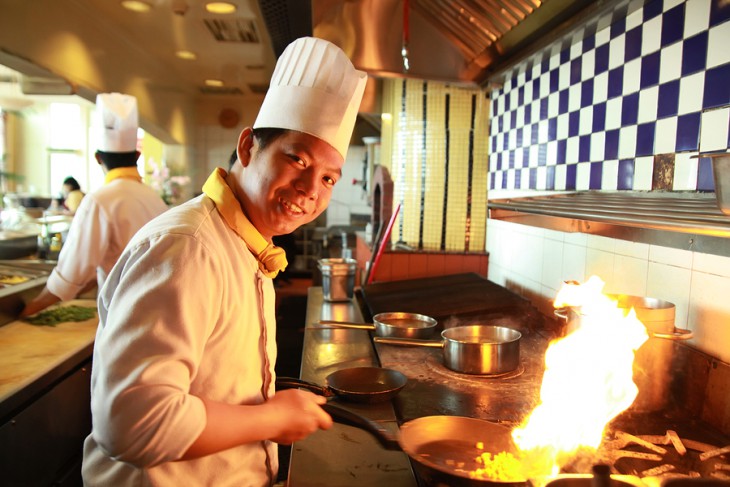 From fast food joints to upscale restaurants, making sure your employees have uniforms is a huge part of making your business successful.
Make your business look more professional—food service uniforms help protect your employees.
Whether you are looking for shirts that represent your company or chef jackets and hats, we have exactly what you are looking for.
The first thing you will decide is if you are looking to buy your uniforms or if you are looking to rent them. If you decide to rent your uniforms you will also get them laundered.
You will set up a time to have someone come out to your location and bring you the clean uniforms as often as you need them and while they are there, they will pick up your soiled uniforms to take back to their facility to clean them.
This service can be extremely useful considering how busy it already is in the food service industry. Your other option is to buy your uniforms which has its benefits as well.
When it comes to handling your company's uniforms, let us help answer any of your questions and get you set up with a service that works for you.
If you are ready to start looking into uniforms for your business give us a call so that we can help you find the right solution for your company.
Get FREE Quotes on the Food Industry Uniform Services Today!
Uniform Nations can help you with any uniform you need for the food service industry. We'll provide a customized quote to get your uniform services from one reliable source so that you can get back to business.
To get a free, no-hassle quote on uniforms for your restaurant, fill out the form to the right, or just give us a call today at (866) 467-4178.
Within minutes of receiving your request, you'll be provided with a list of free quotes on restaurant uniform services in your area!