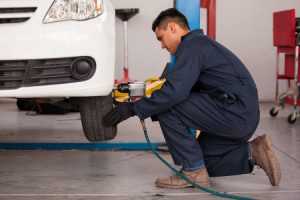 Plenty of companies require their employees to wear uniforms to work every day—especially when they're in the automotive industry. Uniforms are extremely important in the auto industry because they help ensure the safety of your employees.
High-Quality Automotive Uniform Rental Service
When it comes to working on cars there are several different ways a person could injure themselves. Most automotive uniforms come with a certain layer of protection in order to keep your employees safe.
Whether it be hot oil or grease, making sure your employees are not just wearing a t-shirt should be a main concern- that's why it's vital to try and protect your employees to the best of your ability.
Shop Towels, Fender Covers, and More
Get Free Quotes on Uniforms & Shop Towels for Auto Shops Today!
Uniform Nations can help you find the perfect solution for your auto shop uniforms- we can provide a customize quote that includes delivery, laundry, and even uniform rental.
Instead of piece-mailing services from multiple providers for your uniforms, let us combine them into one service that can handle everything you need for all your employees, set to your schedule.
To get started, fill out the form to the right, or give us a call at (866) 467-4178!