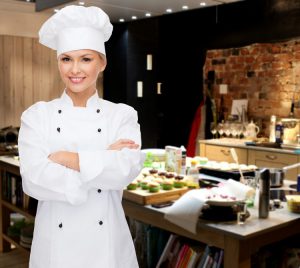 Uniforms are a huge part of running a successful business. Uniform Nations has built a network of local providers to make sure that you get exactly what you need to maintain your company image and provide your employees and customers with clean, sanitized linen and uniforms.
Every industry has different needs, wants, and requirements- and it's our goal to make sure you have all the options covered.
Let us connect you with an affordable provider in your area today. From rental to purchase to restaurants, auto shops, and hospitals, we'll send you free quotes before you know it.
Here's Why Our Process Works:
We'll connect you with a local provider that can tailor a quote to your needs.
Our goal is to get a quote in your hands as fast as possible. Within minutes, your information is in our contractor's hands.
Our service is 100% free! No obligations other than the understanding that someone will be contacting you shortly.
Industry-Specific Uniform and Linen Service
Here are just a few of the industries that we serve- click on the title or image to learn more. If you have questions (or know what you want) fill out the form to the right, or give us a call at (866) 467-4178.
Our local contractors can help you find affordable solutions for medical scrubs, patient gowns, blankets, and sanitized linen for a
small practice or a large hospital.
Have clean aprons and linen delivered when you need it. Let Uniform Nations connect you with a provider to set up a linen and uniform program for your restaurant.
From shop towels to uniforms for your mechanics and front desk personnel, Uniform Nations can find a local solution for you quickly and easily.
Hotels live and die on their reputation. Make sure you have sheets, towels, and other linen whenever you need it from a reliable local provider.
Keep your staff looking sharp with a professional uniform service. All delivered uniforms are clean, pressed, and ready to go.
Do you have a special request or a specific requirement for your business or industry? We can help you with that too!
We also take requests and provide free quotes for any industry throughout the country- if you have a specific requirement, give us a call at (866) 467-4178 today.
Get A Free Quote For Industry-Specific Uniforms & Linen Today!
Uniform Nations is your source for quality Uniform Services and Linen Services from experts throughout the United States to serve your needs. We'll connect you with experts that will help you build a custom uniform and/or linen program for your company.
To get a free quote on the industry-specific service you need, fill out the form to the right, or just give us a call today at (866) 467-4178. Within minutes of receiving your request, you will have free quotes from professional providers in your area that can help you.