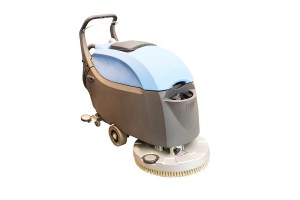 What is the most tedious part of your job?  For most businesses it can simply be deep cleaning your location.
When it comes to running a kitchen or any place that has a bathroom (which is basically every business), deep cleaning your tiles can be one of the most difficult parts of maintaining your business. Few businesses have the equipment and manpower on hand to get this done effectively.
It's essential to make sure that your location is kept clean but it can also be hard to find the time with everything else you have to worry about.  Do not stress yourself out when it comes to your commercial tile cleaning.  Uniform Nations can help make sure that your facility is taken care of so that you have one less thing to worry about.
There are a few different sides to commercial tile cleaning.  You want to make sure that you work with a company that will clean according to your standards and use products that you can approve of.
We walk you through everything with you to determine the best way to clean your facility in a way that makes you comfortable.
Once you have decided the best service for your needs, we set up a schedule to come out however often you need us to get everything in tip top shape.
Get FREE Quotes on Tile Cleaning Service Today!
Let us know exactly what you are looking for and we can help you find the right service to help you manage your facility better!  To get started, fill out the form to the right, or just give us a call today at (866) 467-4178.
Within minutes of receiving your request, you will have free quotes from experts in your area that can help you.