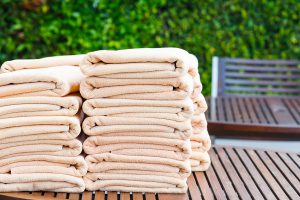 Selecting the right linen services for your company can be quite a challenge.
Uniform Nations wants to help you figure out the best service to use, the industries that find linen service most helpful, and whether you should invest in linens and launder them yourself, or just rent them at a monthly rate.
Each of our articles and posts included below takes a detailed look inside our linen services and the question we get asked each day—click on any of the links to learn more!
Check out this White Paper for more in-depth details:
There is little room for a hospital to run out of clean gowns for patients to wear or for a pool to be handing out dirty and still-damp towels to guests, making it critical that companies consider their plans for linen management if they hope to be a successful company.
Supplementary Materials
Interested in learning more about commercial linen services? Check out these articles, posts, and more!
When it comes to deciding which linen services will be the best fit for your business, it often comes down to factors like your industry and how your company values aspects like cost, quality, and convenience. Here, we break down the benefits and drawbacks to purchasing linens upfront and linen rental services in order to help you determine which solution is ideal for your business.
Linen cleaning and laundry plays a large role not just in how a company presents itself—but also its compliance with industry cleaning and sanitation standards as well. In this article, we take a closer look at the options businesses have for managing their linen cleaning and laundry, providing the pros and cons to help you decide the best method for cleaning your linens.