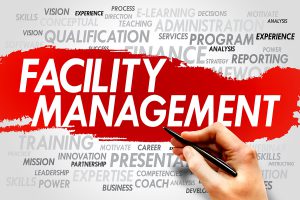 Using commercial facility service providers who offer customizable solutions for the various aspects of your business facilities can help business owners streamline their processes, save money, and optimize their resources.
Here, we'll give you some expert advice on investing in commercial facility services for your building from HVAC systems to carpet cleanings and floor mat replacements.
Each article and post we have included below takes a detailed look at questions we get asked every day- click on any of the links to learn more!
Check out this white paper for more in-depth details:
With this in-depth white paper, we cover all the aspects to making the investment in commercial facility services for your company—breaking down the various services to provide clear-cut definitions of what they do, and how their implementation can lead to a variety of benefits for your business in the long run.
Supplementary Materials
Would you like to learn more about commercial facility services? Check out these articles, videos and more!
With this article, we explore the numerous benefits to adopting and implementing outsourced facility services, providing a breakdown of how cost-efficient and customizable facility services done by external companies can help a business to devote its resources toward their core business goals.
Here we explore the wide range of product services we provide at Uniform Nations—covering topics which extend from how each service works to determining which service will best suit the needs of your individual business.
Here, we provide an in-depth look at the various facility cleaning services available from Uniform Nations, exploring not just each service and the numerous benefits they offer, but also how to decide which service will best suit your business needs.
If you are wondering what facility services are or how they can benefit you, check out this video from ISS Facility Services on how facility management can help your business.
Get FREE, No Hassle Quotes on Uniform, Linen, and Facility Services Today!
Uniform Nations is your one-stop shot for facility services, uniform services, linen services and more. Let us help set you up as soon as possible so that you can get back to business.
If you'd like a free no hassle quote, fill out the form to the right, or just give us a call today at (866) 467-4178.
Within minutes of receiving your request, you will have free quotes from experts in your area that can help you.