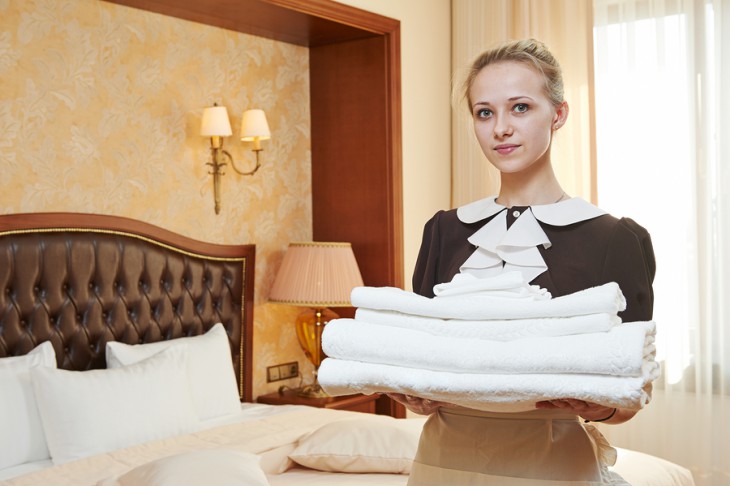 Have you ever wondered how many different uniforms are worn by a hotel staff?
Making sure that your staff is dressed to impress is an important part of maintaining your brand image, but purchasing uniforms for every employee outright can be costly and time-consuming.
You already have so much to worry about, why stress out about handling a uniform service when you can just rent your employee uniforms and get back to business?
We are here to help you find the right solution for your hotel uniforms.
Instead of having a service come to your location every week to change out your hospitality uniforms, why not give your staff the freedom to be in charge of their own outfits?
We help with a multitude of uniform options, but some of the main hotel uniforms, including:
If you are struggling to find the best way to handle your company's uniforms, let us know and we can help you find the right solution for your business.
Get FREE quotes on purchasing Hospitality Uniforms Today!
Buy hotel and hospitality uniforms for your employees to keep them looking their best every day. Find out if purchasing your uniforms is the right solution for you.
If you'd like a free no hassle quote, fill out the form to the right, or just give us a call today at (866) 467-4178.
Within minutes of receiving your request, you will have free quotes from experts in your area that can help you.