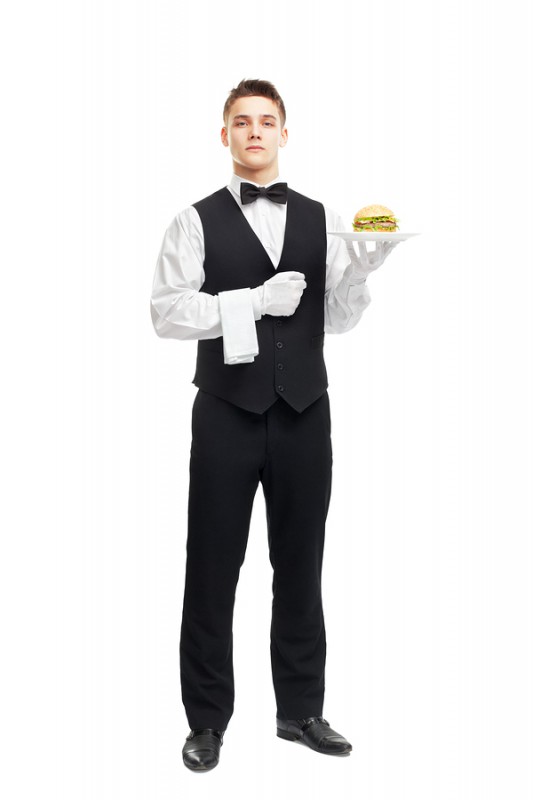 Is your restaurant missing something?  Are you lacking a certain unique flair that you cannot put your finger on?  One thing to consider is whether or not your servers have uniforms.  This is a decision that can be huge for your restaurant and you want to always make the right choice for your location.
Not all restaurants require uniforms for their staff but it is definitely something that should be considered.  Server uniforms help establish a sense of community and give customers a better impression of your brand.
We carry all different kinds of server uniforms that could benefit your location. We can also help you pick out the best option for your restaurant!  We make sure that you are able to purchase your uniforms so that you do not have to worry about using a rental service.
It can be nice to have someone come out every week to bring you clean uniforms and take your soiled ones away but that is just one more thing you have to think about.  If you can purchase them to have your staff use, why wouldn't you want to?
If you are curious as to what it would cost to get server uniforms for your business, give us a call.  We want to help you find the right solution for you!
Get FREE quotes on Purchasing Server Uniforms Today!
Buy server uniforms for your employees to keep them looking their best every day. Find out if purchasing your food service uniforms is the right solution for you.
If you'd like a free no hassle quote, fill out the form to the right, or just give us a call today at (866) 467-4178.
Within minutes of receiving your request, you will have free quotes from experts in your area that can help you.