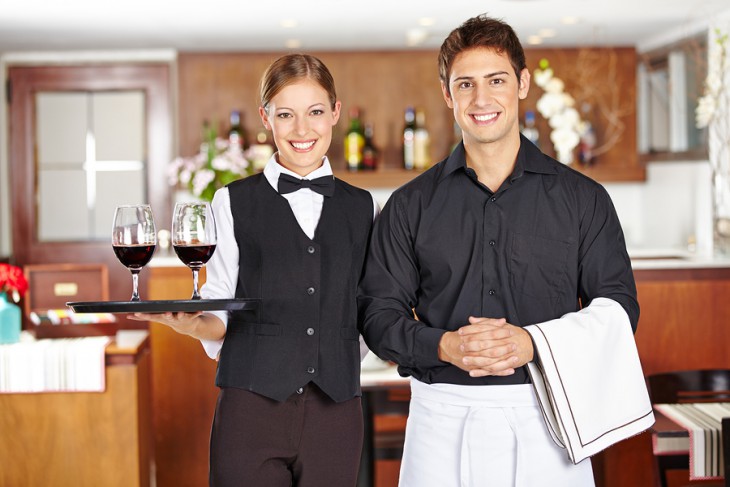 Maintaining a busy restaurant can be a big challenge.  There are so many different sides to the restaurant business that it can be overwhelming to make sure you have everything covered.
One important aspect of a restaurant is making sure your staff have uniforms.  If you think about how many different positions there are, you may need a few different kinds of restaurant uniforms in order to make sure all of your employees are covered.
Most restaurants have different uniforms for their wait staff than they do for their bussers or kitchen staff.
Luckily, we specialize in restaurant uniforms and we can help make sure that your location is up to date with all of your uniform needs as soon as you are ready!
Whether you are looking for aprons or chef uniforms, we are here to help.  Most companies these days only rent uniforms, but we are here to help you purchase them if that better fits what your location needs.
Every restaurant is different and only you know what is best for your location.
If you have any questions in regards to our restaurant uniforms service, let us know and we will make sure to help you in any way we can.
Get FREE Quotes on Purchasing Restaurant Uniforms Today!
Buy uniforms for your employees to keep them looking their best every day. Find out if purchasing your food service uniforms is the right solution for you.
If you'd like a free no hassle quote, fill out the form to the right, or just give us a call today at (866) 467-4178.
Within minutes of receiving your request, you will have free quotes from experts in your area that can help you.