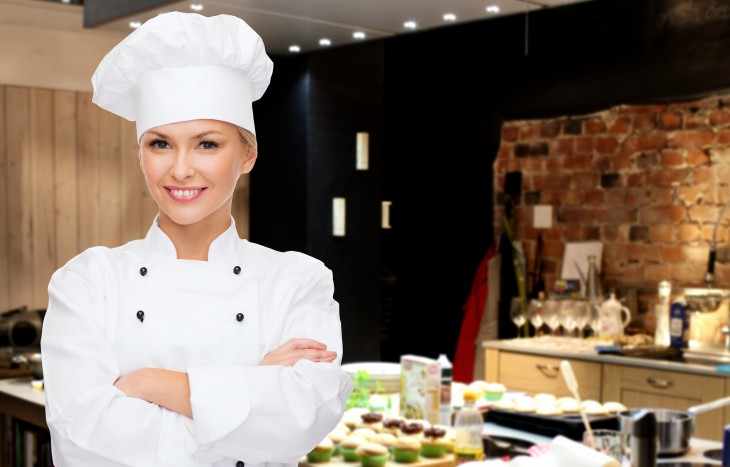 Do you own a restaurant or a chain of restaurants?  Has it been a challenge to find the right chef's uniforms for your employees?
It can be difficult to find chef's uniforms in bulk without having to rent them these days.
That is what we are here to help you with.  We feel that it is up to you to decide whether you want to purchase or rent your staff's uniforms.
You should not have to worry about renting them if you do not see the need.
When it comes to chef uniforms, it is extremely important to make sure that they serve their main purpose.  Protection.  The whole reason that chef's wear uniforms is to protect themselves from the hot grease and all the other aspects of a busy kitchen.
It can be surprisingly dangerous to work in a kitchen and not everybody realizes the importance of chef jackets.
You want to make your staff as happy and as safe as you possibly can.
The best way to protect your chefs is to make sure that they have standard chef uniforms.
Get FREE quotes on purchasing Chef Uniforms Today!
Buy uniforms for your chefs to keep them looking their best every day. Find out if purchasing your food service uniforms is the right solution for you.
If you'd like a free no hassle quote, fill out the form to the right, or just give us a call today at (866) 467-4178.
Within minutes of receiving your request, you will have free quotes from experts in your area that can help you.
Purchase food service uniforms for your employees to keep them looking their best-Get FREE quotes to find out if buying your uniforms is the right solution.