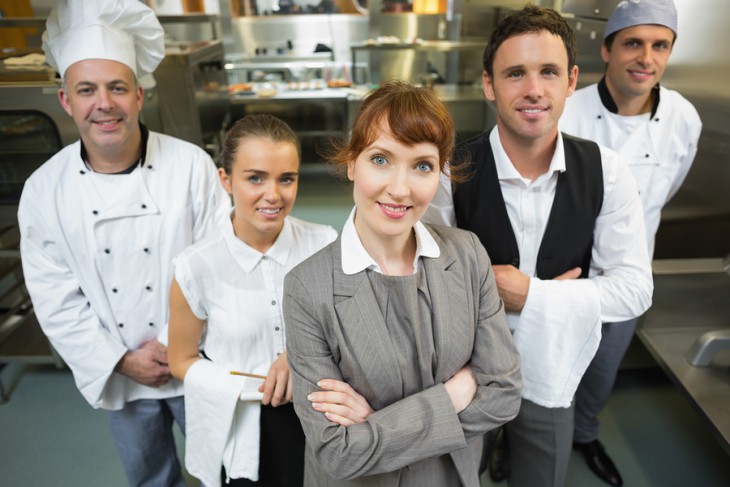 When you are in charge of a catering company, there are so many things to keep track of that you may be struggling to keep up with all your tasks and duties.
One thing to look into is whether or not you are using catering uniforms for your company.
It may not seem like a huge deal, but making sure you and your staff have catering uniforms can be very important.
Not only does it look more professional when everyone is in uniform, it also protects you from some of the oils that can come up when you are cooking.
Whether it is some minor grease splatter or an oil spill, the more protection you have on your body the better.
We make sure that all of our catering uniforms are up to all standards and guidelines and we also make sure that we carry a variety in order to guarantee that you can find what you are looking for.
Every company is different and you want to give your customers something that they can remember!
Get FREE Quotes on Purchasing Catering Uniforms Today!
Buy uniforms for your employees to keep them looking their best every day. Find out if purchasing your catering uniforms is the right solution for you.
If you'd like a free no hassle quote, fill out the form to the right, or just give us a call today at (866) 467-4178.
Within minutes of receiving your request, you will have free quotes from experts in your area that can help you.