Uniform Nations Is Your Uniform and Linen Service Provider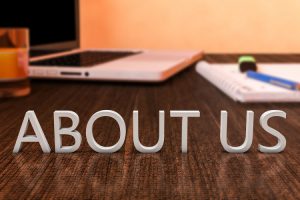 How you present your business is extremely important to the success of your company. You need quality uniforms and a high level of service at a reasonable price.
That's where Uniform Nations comes in. We match every request for service with local providers. We help you find the right solution for your company's uniform services.
We have been helping businesses with expert sourcing decisions since 2001. While the internet is supposed to make decisions easier it often makes things more confusing.
Our mission is to do all the leg work for you. Just let us know what you are looking for and we will make sure to find the right contractor to fit your needs!
You get the best providers at a great price.
Here are some testimonials from our satisfied clientele:
"I think this is a great idea … I was so happy to find such an easy way for pricing bids." – Jolene Sears
"I received a couple of phone calls and they were both very helpful. Thanks for your service!!" – Amber Hinkle
"I was very impressed at how fast I was contacted. It was very helpful." – Christine Briker
Most of our custom linen and uniform programs fit into four main categories:
Get details on l
inen rental and d
elivery, t
owel & laundry service, and p
urchasing new and/or custom linen.
Our local providers offer free quotes on uniform rental and deliver, laundry services, and customized quotes on uniform services.
From Healthcare to Restaurants, Uniform Nations offers specific programs for any industry. Get free quotes today.
Use our nationwide directory to find a local provider near you.
Here's Why Uniform Nations' Process Works:
We'll connect you with a local provider that can tailor a quote for your needs.
Our goal is to get a quote in your hands as fast as possible. Within minutes, your information is in our contractor's hands.
Our service is 100% free! No obligations other than the understanding that someone will be contacting you shortly.
Get free quotes on uniform and linen service today! To get started, click on any of the links above, fill out the form to the right, or give us a call at (866) 467-4178.
Contact Uniform Nations
Uniform Nations
777 S Wadsworth Blvd #3-250
Lakewood, CO 80226
(866) 385-3706
Email: info@uniformnations.com