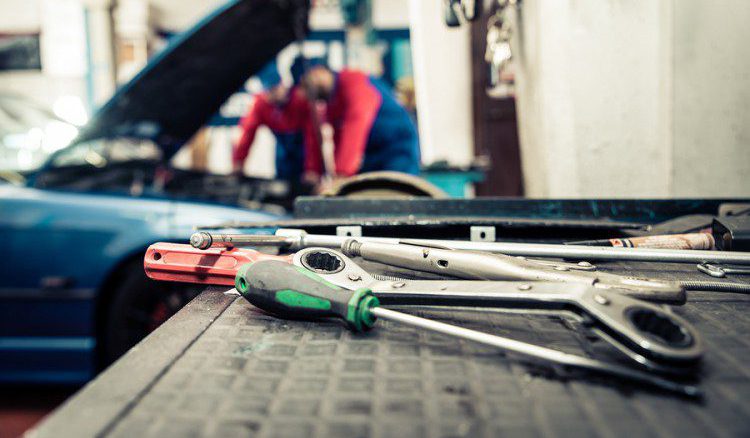 Labor dependent employment can be dangerous and even life threatening if workers aren't properly protected. In the auto industry, uniforms play a unique roll. Depending on the employee's position, the style and purpose of their uniform will vary. We will focus on the mechanic.
The Mechanic's Uniform
In order to keep the average car in tip top shape, a regular visit to the mechanic is necessary for every car owner. Mechanics keep cars running smoothly and efficiently and help identify parts of your car that need extra care and attention.
To do their job properly, the mechanic needs a uniform that offers safety and support. Whether it's the material of the uniform, the safety features provided, or the functionality features, mechanics rely on their uniforms to help get them through the work day safely.
This infographic displays several features of the mechanic's uniform that are necessary for a safe, comfortable, and efficient day on the job: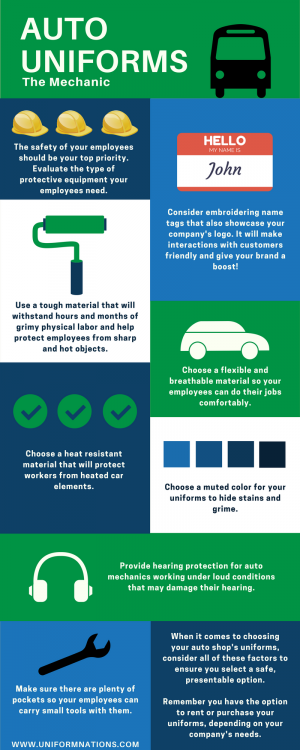 Keep Your Auto Industry Employees Safe
Whether you own a body shop, an auto repair shop, or are in the business of selling cars, your employees need to be kept safe, comfortable, and as clean as possible.
Uniforms allow employers to establish their brand and promote a solid and unique first impression to customers. Make sure you put thought into your company's uniforms so you can show the customer you care.
Get the Best Auto Industry Uniform Services for your Employees
Whether you choose to rent or purchase your auto industry uniforms we are here to help. We understand the power of the uniform and how uniforms can greatly influence the perception of your company in the mind of your customers.
For free quotes on automotive uniform rental or laundry services, call us at (866) 467-4178 or fill out the form on the right. We will connect you to our network of uniform experts near you and get you several quotes so you can make sure you are getting the best service at the best price.