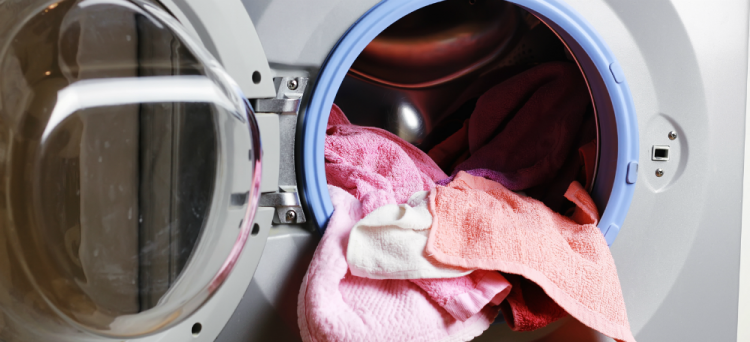 When admitting a new patient into your hospital a lot of thoughts are racing through your patient's mind. The last thing you want them to worry about is whether or not your hospital is complying with OSHA laundry sanitation laws.
The Occupational Safety & Health Administration (OSHA) outlines several rules and regulations for maintaining healthcare contaminated laundry.
If is important to first note OSHA defines "contaminated laundry" as any linen, uniform or fabric material "which has been soiled with blood or other potentially infectious material or may contain sharps."
OSHA Laundry Sanitation Laws At A Glance
OSHA outlined several regulations for healthcare laundry to help eliminate employee and patient exposure to potentially infectious materials.
Below outlines just a few of the OSHA laundry sanitation laws:
All healthcare facilities should follow the procedures outlined in the Bloodborne Pathogens Standard.

Employees should handle contaminated laundry as little as possible.

Bag contaminated laundry at the location of use. Do not sort or rinse the laundry at that location.

Place any wet laundry in a leak-proof and color coded/ labeled container.

All contaminated laundry must be placed and transported in bags or containers with the biohazard symbol labeled on them.
Read more about the OSHA laundry sanitation laws on the U.S. Department of Labor website.
State-Based Laundry Sanitation Laws
Several states go above and beyond the OSHA laundry sanitation laws when regulating their healthcare laundry. This is why it's important to research which state laws are applicable to you!
For example, in the state of Colorado, the Department of of Public Health and Environment states in its standards for hospitals and health facilities that…
"Hospitals shall provided linen and laundry services. There shall be proper laundering of washable goods and a sufficient supply of clean linen. Linen and laundry services shall be under the supervision of a person qualified by education, training or experience."
Colorado also states that hospitals "shall use only commercial laundry equipment to process hospital linen and laundry."
As you can see, it's important to make sure those handling your healthcare laundry are educated on how to properly do so.
Put Your Healthcare Laundry In Good Hands. Hire A Professional Laundry Service To Manage Your Linens And Uniforms For You.
At Uniform Nations, we help partner you with professional uniform and linen laundry service providers free of charge. All you have to do to receive free quotes is fill out the form on the page, or call us at (866) 467-4178!