Depending on the circumstance, seeing a particular color can evoke certain feelings or emotions from the viewer.
A simple thought experiment can help to illustrate this point.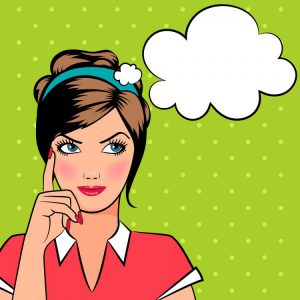 Imagine yourself in a completely empty room with white walls. Suddenly all the walls begin flashing red. What emotions do you feel?
Most like you felt alerted or even frightened by imminent danger.
The color red is used often by marketers who want to evoke an urgent or stimulatory response. Clearance sales and fast food restaurants are commonly seen utilizing red to grab the viewer's attention and to have them act quickly.
Now imagine yourself in that empty room again. This time, the walls begin to flash a light blue. What do you feel this time?
A light blue or any warm color tends to bring about feelings of calmness and serenity. These colors are used by marketers when they are trying to evoke a calming and trusting response, as opposed to a stimulatory response.
As you can see, colors can be a useful tool in influencing the psychological association with a brand or company if used correctly.
Which Colors Promote Which Feelings?
From multiple studies to tests done in throughout the population, there are certain feelings that are most commonly become induced by specific colors.
As mentioned before, the color red creates a sense of urgency and stimulatory response. In the following video, other colors are discussed along with their emotion or reactionary responses.

Using Colors to Your Advantage
Knowing that colors promote certain emotions from the viewer allow you to choose which colors are right for your organization.
Depending on your industry and your desired perception of the company, you will want to colors that represents the theme of your business model.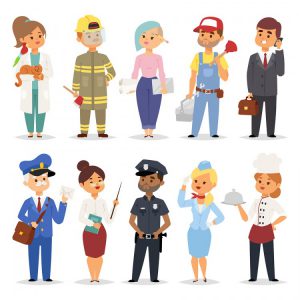 If you have a customer base that interacts with your employees, such as a restaurant or a retail business, the colors your employees wear can be just as important as the colors around your building and brand logo.
Many new businesses fail to see the importance of issuing uniforms at all. This may work for a small business that entails a localized and homely atmosphere, but can cause problems with the company's public perception once it is time to scale.
Uniforms not only exude professionalism to the customers, but develops a unifying culture amongst the staff as well. When your employees put on a uniform, they are mentally preparing themselves to be in the mindset of the company's values, making them more productive workers.
What Can Uniform Nations Do For Me?
Uniform Nations has a national outreach of contractors that specialize in uniform rentals and uniform laundry services. Their services are tailored to your specific business needs and can be highly customizable in scheduling and pricing options.
We also offer service providers to buy uniforms as well. Our professionals have all the experience and knowledge to help you pick the right uniforms for your company.
Get Free, No-Obligation Quotes on Uniform Rental and Laundry Services Today!
Uniform Nations can help you in selecting the right uniforms and service plans to keep your company's workforce looking and feeling great. Our service providers have a multitude of options available to fit your industry standards.
To get free, no-obligation quotes from local service providers near you, give us a call at (866) 467-4178 or fill out the form on the right.