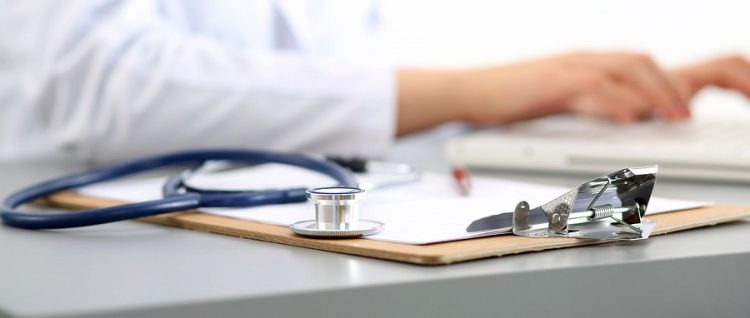 Healthcare facilities have a responsibility to keep patients safe and healthy. Providing clean, sanitized linens greatly reduces the risk of spreading diseases and contamination.
Hospitals, surgery centers, laboratories and more have a common goal of helping create safe, reliable, and efficient care for patients in need. To help facilitate a smooth process, a main priority in these types of facilities should be cleanliness.
Whether you are a hospital who needs to keep patients safe and healthy, or a laboratory who needs to keep your work space clean and sterilized so as not to impact any results, keeping your medical linens clean is a must.
The infographic below displays the different types healthcare related linens that require thorough cleaning between uses.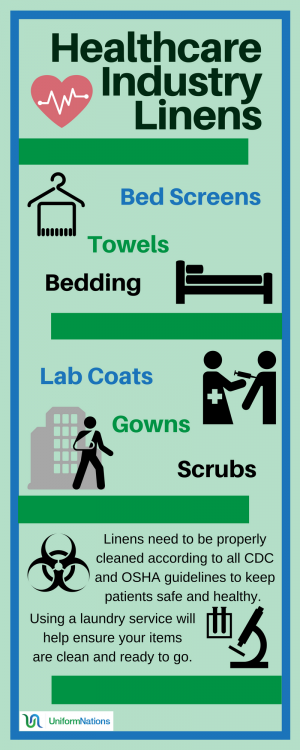 How to Keep Healthcare Linens Clean
The types of stains and wear-and-tear on healthcare linens and uniforms are unique. Bodily fluids and infectious agents contaminate materials and require thorough cleaning before reuse.
So, what is the best way to clean your linens? You have two options when choosing how to keep your uniforms and linens clean.
If you elect to clean your soiled laundry in house, you get excellent consistency and reliability, but risk failure to comply with strict CDC and OSHA laws. If you send your laundry to a specialized laundry service provider, you can decrease costs and ensure compliance, but will have to sign a contract.
Either method of keeping your laundry clean can be cost-effective, and depending on your company, one option may work better than the other. If you are interested in outsourcing your laundry to a reliable provider, we will get you quotes from local providers for free!
Keep Your Linens Clean with Help from a Local Laundry Service
The healthcare industry must follow strict regulations and keep their supplies and linens clean and fresh for every patient. To keep your linens and uniforms clean you have two options: in-house laundry facilities or outsourcing laundry services.
We partner with outstanding laundry service providers across the nation, and will connect you to the highest quality services in your area. Call us today at (866) 467-4178 or fill out the form on the right and we will get you several free quotes on efficient and affordable laundry services near you.