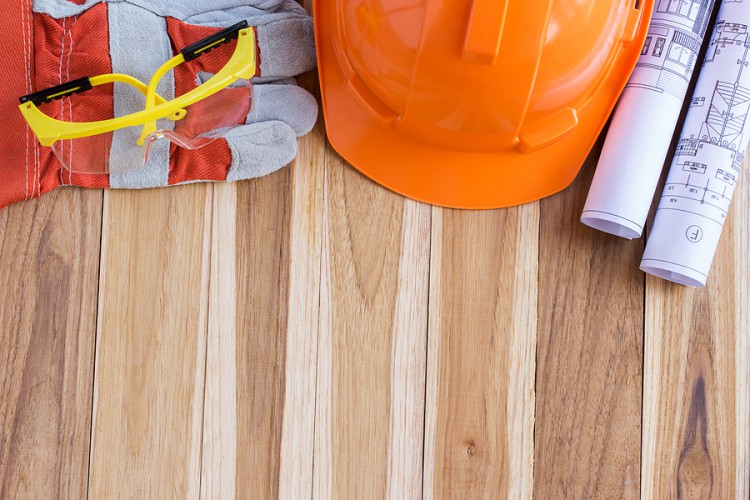 Businesses in industries ranging far and wide will often require employees to wear uniforms unique to their industry—ranging from the medical scrubs or lab coats of healthcare providers to the flame or slip-resistant shirts and shoes of restaurant kitchen staff.
But why do these industries explicitly invest in these specific and sometimes costly uniforms, as opposed to simply leaving a, "no shirt, no shoes, no job" policy the standard?
Although it may come as a surprise, these specific and distinctive employee uniforms not only give businesses and staff in their various industries a sense a professionalism and distinction compared to competing companies—uniforms unique to the industry also offer protections from hazards unique to the work environment that other specialized uniform types cannot.
Providing accompanying examples of industry-specific uniforms being implemented to better protect employees today, throughout this article we take a closer look at the protective value of industry-specific uniforms, and how they can help to prevent your employees from being exposed to injury in the workplace.
The Protective Purposes of Industry-Specific Uniforms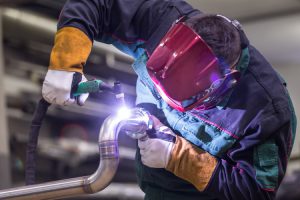 While at a basic level, protective uniforms do exactly as their name implies—helping to provide protection for employees from workplace hazards—employees working in various industries need protection from specific types of hazards.
For this reason, uniforms made for different industries stretching from food service to healthcare are designed with the individual needs of the employees in these fields in mind.
With the help of personal protective equipment (PPE), company uniforms make more than just a fashion statement. Using protective clothing, helmets, goggles, or other garments and equipment, businesses are able to protect their employees from the hazards unique to their workplace such as injury or infection.
Including physical, electrical, heat, and chemical hazards or biohazards, there are a surprising number of risks involved even with what may seem a straightforward job like working in a kitchen, however, with uniforms made specifically to suit the industry, the imminent threat of injury from fire hazards or infectious disease can be vastly minimized—if not eliminated altogether.
Businesses and Industries in Need of Industry-Specific Uniforms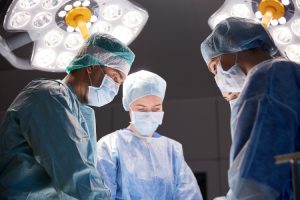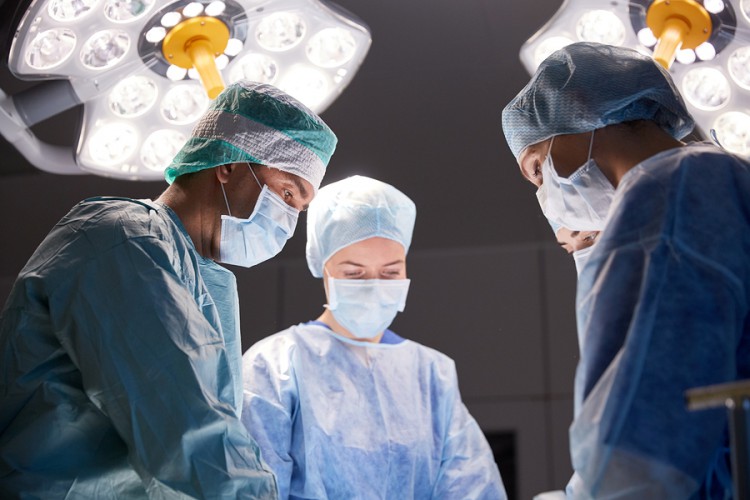 While it's always essential that businesses are considering general safety concerns and precautions when laying out uniform plans, employee safety and protection is typically a higher priority for workers who deal with imminent workplace dangers—as opposed to employees working directly with customers in service-oriented positions.
Ranging from slip-resistant shoes geared specifically to prevent the risk of falls to double-thick cloth designed to protect from injury while using sharp equipment, there are a wide array of industry-specific uniforms able to provide the protections specifically needed for the industry, such as:
Hospitals, Medical Practices, and Healthcare
Common workplace threats in the healthcare industry will typically include the transmission of potentially infectious disease or illness from soiled materials or other medical waste.
As a result, uniforms specific to healthcare often include PPEs including surgical masks for airborne contaminants, as well as gloves and clear visors or goggles to protect from bloodborne pathogens or other contaminants.
Besides the uniform protection needed for healthcare employees caring for and working directly with patients, employees working in clinical labs of hospitals and medical practices require similar protections, including non-permeable lab coats to prevent transmission of potentially dangerous contaminants through standard clothing.
Restaurants and Food Service
While the threat of injury from tripping on slick surfaces is a threat to employees throughout a restaurant, the primary opportunities for worker injury within the food service industry typically tend to arise in restaurant kitchens.
Posing risks to cooks and other kitchen staff which include cuts from the use of sharp equipment, to burns from boiling steam and open flame or slips and falls on spilled food, there are hazards in kitchens it seems everywhere one turns.
However, with the use of industry-specific PPEs and restaurant uniforms, such as non-slip rubber-soled shoes or flame-resistant aprons or cook jackets designed using double-thick cotton fibers, restaurant owners are able to reduce the likelihood of critical staff members being injured on the job.
Searching for Industry-Specific Uniforms? Get Free Quotes on Uniform Rental or Purchase from Uniform Nations Today!
With workplace hazards ranging from imminent threats like fire danger and improperly disposed medical waste to common risk like slipping on slick surfaces, threats for injury can seem to be around every corner—but with the protection of industry-specific employee uniforms, businesses shift the odds back in their favor.
At Uniform Nations, we partner with a nationwide network of the top providers in uniform services for industries extending from food service and hospitality, to healthcare, automotive, and other industrial work—helping to provide the specific uniforms your individual company needs to protect employees.
To learn more about available uniform options to suit your specific industry, or to get started shopping for uniforms designed to suit the individual needs of your business, just give us a call today at (866) 467-4178, or simply fill out the form at the right side of your screen to get free quotes on industry-specific uniforms from the top providers in your area.
Additional Uniform Resources
Stretching from protecting your employees from injury, to establishing a professional appearance for a national or international brand, this in-depth white paper breaks down the different aspects to the modern restaurant uniform today and the benefit each piece offers—helping restaurants to find the optimal uniforms as well as services for their business.
A perfect example of the difference between valuing uniform purpose and appearance, this article provides a side-by-side comparison of two real-life examples of these different uniform strategies in action. Get the breakdown on both stories and how each played out here.
Although making a bowl of salad or plate of spaghetti in the kitchen at home may be a slightly safer project to tackle, cooking in a restaurant kitchen is an entirely different ballgame. With hazards ranging from open flame and razor-sharp knives, to scalding steam and spilled food and drink, risks for injury are around every corner. In this article, learn more about kitchen uniforms and how each component works to specifically protect from these dangers.