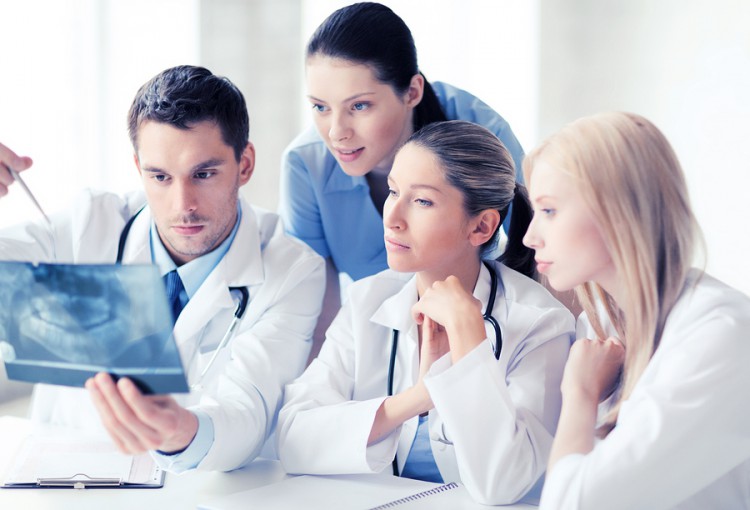 Unlike a restaurant or hotel, when it comes to cleaning medical uniforms and linens for healthcare providers there is much more at stake than just the mere presentation of your hospital or practice.
Rather, healthcare facilities are required to ensure their materials are properly sanitized, as potentially infectious illnesses or other contaminants can be captured and transferred via soiled uniforms and linens.
Although in the past realistic options for these healthcare providers remained fairly limited because of the restrictions sanitation standards imposed, today factors like the Healthcare Laundries Accreditation Council (HLAC) may impact how the average healthcare facility handles their cleaning.
To help give healthcare providers an accurate evaluation of their current laundry options, here we provide an in-depth explanation of not only what HLAC is, but how it has changed the modern world of managing medical laundry today to help conveniently provide cleaning needs for healthcare providers at a cost they can afford.
What Exactly Is the Healthcare Laundries Accreditation Council (HLAC)?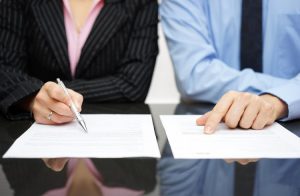 Traditionally, laundry for staff uniforms and patient linens in hospitals or other medical facilities has been done in-house.
Given the complicated and highly-regulated cleaning process for these materials combined with the difficulty in maintaining surveillance on an offsite launderer, it was in turn always difficult for healthcare providers to ensure medical uniforms and linens were properly sanitized.
Today however, thanks to the Healthcare Laundries Accreditation Council (HLAC), healthcare facilities and medical practices do have the option to reliably outsource their laundry needs.
HLAC is currently the leading accreditation body for healthcare laundry providers, and before accrediting any laundry service, the organization first goes in to check every step in the launderer's process and ensure their practices are safe and up to standard.
Since ultimately the healthcare provider is responsible for ensuring proper cleaning of their uniforms and linens, contracting with an HLAC-accredited launderer helps providers know the service they receive is compliant without needing to constantly keep an eye on their service provider—although it is recommended you send an inspection team annually to check in.
How HLAC Impacts Laundry for Healthcare Providers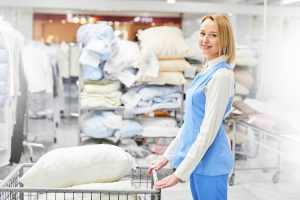 Because of the complexity and needs of an in-house medical laundry sanitation process, on-premise laundering facilities can become quite expensive.
While the electricity, fuel, and water required to manage standard laundry needs are already fairly costly, the thorough cleaning necessary to remain compliant with sanitation laws further drives up costs.
Although in the past there was no alternative if healthcare providers wanted to ensure compliance with uniform and linen sanitation standards like the OSHA Bloodborne Pathogen Standard, HLAC drastically alters the medical laundry landscape.
Now, rather than investing in the labor, space, or materials and equipment needed to operate laundry facilities on-premise, healthcare providers can look at more affordable options like outsourcing their laundry services and know that cheap no longer has to come at the price of reliability when it comes to cleaning their medical uniforms and linens.
Using this alternative strategy, healthcare providers are also able to enjoy the benefits of laundry services which were previously out of reach—ranging from the simple budgetary breathing room of not needing to pour time and resources into an in-house laundry, to the convenience of having their clean uniforms and linens dropped off at their facilities on a regular basis.
Looking for Laundry Services for Your Medical Practice or Healthcare Facilities?
With the help of HLAC, healthcare providers today are now able to vastly optimize the speed and efficiency of their medical laundry process without worrying about risking either their reputation or finances on steep fines for noncompliance with cleaning standards.
At Uniform Nations, we partner with a nationwide network of the top commercial laundry service providers, with many of our partners able to provide the comfort and reliability of an HLAC-accredited cleaning for your facility's medical uniforms and linens.
To learn more about any of our other medical uniform or linen services or to get started scheduling with a laundry service provider in your area, just give us a call at (866) 467-4178, or simply fill out the form near the right of the screen to get free quotes on laundry services today!
Additional Laundry Resources
Choosing the optimal laundry service for a company is a serious business decision, and one that can lead to serious long-term implications. Get the breakdown on the options available to businesses today for handling laundry needs, as well as which industries are best suited for the difference services.
Similar to the importance of managing the proper sanitation of uniforms and linens during the medical laundry process, healthcare providers must also place heavy emphasis on ensuring the cleanliness of the uniforms and linens they currently use. Learn more about how the adoption of uniform and linen rental services can drastically impact the efficiency of this process in healthcare.
In service industries, a critical component to everyday business is not just keeping the lights on and the door open, but also creating a safe and welcoming environment for the guests and visitors these businesses serve. Learn more about how affordable outsourcing options for laundry services can boost the efficiency of companies and maximize their quality of service here.