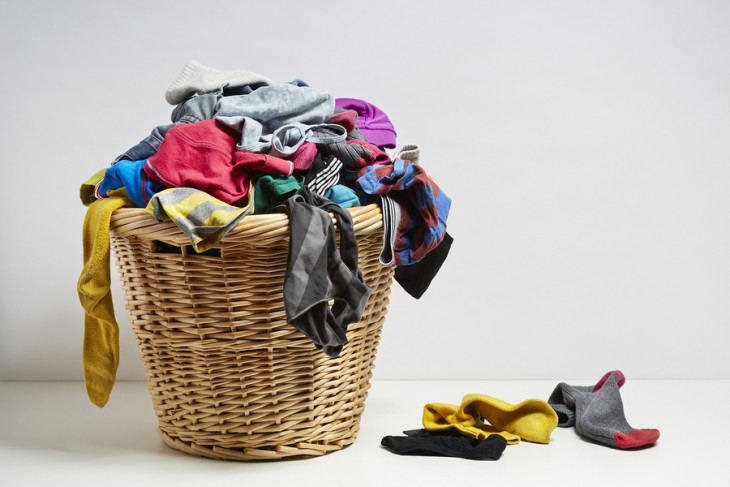 Businesses in the service industry work hard to produce clean, welcoming, friendly, and consistent environments for their guests. Whether it's a restaurant, a hotel, or even a hospital, business owners must be prepared to keep their guests satisfied and content.
Dealing with dirty laundry is a big part of any service-oriented organization. Linens and uniforms need to be cleaned quickly, correctly, and as efficiently as possible.
The decision to keep this process in-house vs outsourcing it to a service provider can have large repercussions.
How to Choose: In-House vs. Outsourcing Laundry
The infographic below focuses on a few key metrics businesses should consider when choosing between doing their own laundry and outsourcing the process to a local contractor: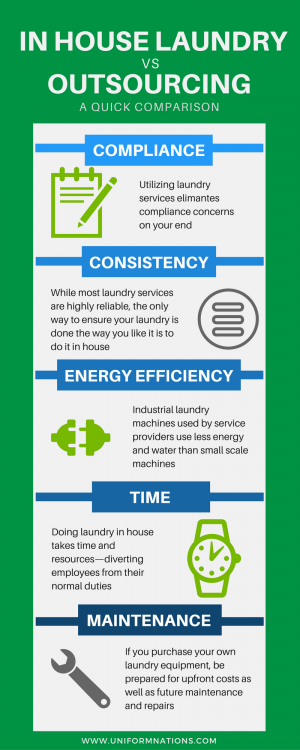 There are a variety of things to consider when deciding how to manage laundry. Each business will find a unique system to best suit their needs, and Uniform Nations help!
Looking to Decrease Costs and Increase Efficiency? Uniform Nations Will Find a Laundry Service Provider Near You!
Clean linens and uniforms help a company look professional and keep guests comfortable, but the choice between doing laundry in-house vs outsourcing it isn't always clear.
Laundry services provide a range of benefits, but each business needs to find the type of service that will help accomplish their specific goals. Uniform Nations partners with laundry service providers nationwide who offer convenient, flexible, and affordable services.
Fill out the form on the right or call us at (866) 467-4178 for free quotes on reliable, local services. Our contractors will help you discover how laundry services can help your business excel.