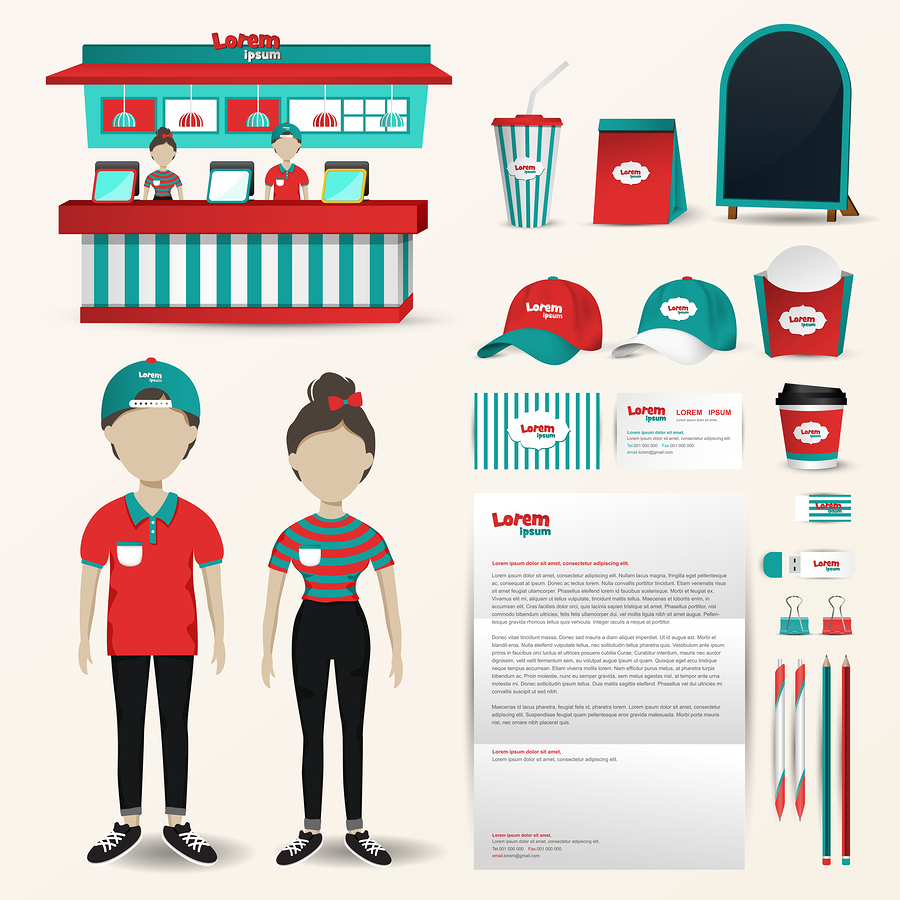 Since the age of the Roman Empire, uniforms have been used to create a sense of commonality among those who wear them. Depicting solidarity and helping wearers to become more recognizable, companies that use uniforms help their employees stand out for the services they provide.
The way we dress is often both a conscious as well as unconscious factor in how others perceive traits like trustworthiness and professionalism.
When a company and its employees are able to present themselves as "business-like", they are viewed in the public eye as more credible—appearing more attractive to potential customers and more likely to provide quality service.
In light of the subtle connections between prospective consumers and the image a person or company projects, uniforms have become an instrumental tool for business marketing strategies.
In order to demonstrate just how effective a marketing tool company uniforms can be, here we  provide a comparison between a company rebranding effort propelled by uniforms and an example of a uniform effort that stunted the growth of a separate marketing campaign.   
Using Uniforms to Your Advantage: Rebranding & Marketing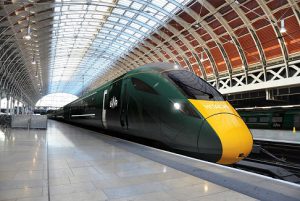 According to a study conducted by Ashwini Poojary, author of Are Uniforms an Effective Marketing Tool?, the majority of consumers agree that uniforms are the most effective form of advertising in comparison to other popular advertising and marketing forms including television, radio, internet, billboard, newspaper, and Yellow Pages.
In keeping with this strategy, many companies have seen how uniforms can help solidify a marketing or rebranding plan.
After nearly 20 years and a long string of failed logos, company names, and ownership changes, the newly rebranded London-based Great Western Railway has introduced a new line of uniforms to accompany their newest logo and attempt to connect themselves with its history and heritage as a premier UK railway provider.
The company's new uniforms were distributed to some 3,800 front-line staff who interact with GWR's customers each day.
Designed to reference the company's history and put pride back in an industry which has served the UK since the 1830s, the dark green coloring and style of the new uniforms references the same colors and hue of the original company's staff and trains.
By making the investment in connecting GWR uniforms with the nostalgia of railroads and the industrial era, the company is able to zero-in on the appeal of authenticity in consumers in the same ways that food companies have targeted locally-produced organic foods in food service industries.
With the refresh of the company's image, GWR has seen an effective revitalization of both their company and the railroad industry, marking this new period as the renaissance of rail and their latest addition as the largest rail fleet upgrade in the railroad network's history with an additional three million seats per year across their network.  
Learn from Past Uniform Marketing Mistakes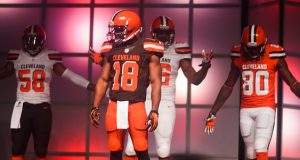 On the other side of things, a marketing foray into the introduction of new uniforms can be less than successful, as demonstrated by the Cleveland Browns football team's new uniforms, which they announced for official release during the 2016 season.
Although the simple application of uniforms will in fact turn their wearers into walking, talking advertisements for a brand, franchise, or company, a uniform that is poorly designed can instead bring comparably negative effects to marketing efforts.
With the Cleveland Browns' new uniforms, many critics focused especially on their appearance on television, where they would be most frequently viewed.
The jersey numbers—a dark orange—are hard to read on top of the new dark brown jerseys, and the "BROWNS" orange lettering on the similarly dark brown pants weren't much better.
In essence, the lesson to be learned from the Cleveland Browns' example is that "new" doesn't necessarily mean "better." The goal of using company uniforms as a marketing tool is to further desired business outcomes, like marketing effectiveness and brand awareness.
If your new uniforms make it difficult for viewers and potential customers or fans to recognize your brand, then this effectively defeats the new uniform's purpose, as hard to read uniforms will only hurt brand awareness.
As a result, it is important for a company that is considering using or remodeling their brand identity for marketing purposes to also consider using a brand image that improves their identity.
This will ensure they are both a recognizable and standout service provider in their surrounding community.
Get Free, No-Obligations Quotes on High-Quality Uniforms for Your Company
A well thought-out uniform effort can be instrumental in fueling a company marketing effort and helping a business to further build their brand identity and improve brand image.  
At Uniform Nations, we work with a nationwide network of uniform rental and uniform purchase service providers in order to ideally match businesses with the uniforms they need to best meet their personal needs and other marketing efforts.
To get started with finding the ideal uniforms to match your company marketing plan or a recent rebrand, just give us a call at (866) 467-4178, or simply fill out the form to the right of your screen to request free quotes on buying uniforms or uniform rental services today!
Additional Uniform Resources
.
With linen services, companies never need to worry that essential supplies like uniforms and other linens will be out of stock. With this in-depth white paper, we provide a breakdown of linen services, covering aspects ranging from linen purchase vs. linen rental services to the full spectrum of different linen services Uniform Nations provides.
Renting or buying uniforms—when the time comes to make the decision, which will you choose? Although both will certainly come with their own advantages and drawbacks to consider, there are some industries which are better-geared for one option over the other. Use this white-paper to help make a uniform decision for your company.