While some companies may insist on attempting to try and manage facility services like restroom and floor tile cleaning or HVAC maintenance and tune-ups in-house, the alternative strategy of outsourcing these services to professional service providers has proven to offer strategic benefits for the businesses who adopt them.
By taking advantage of commercial facility services from external companies, a business is able to distance itself from the routine functions needed to keep a business running, and instead focus precious resources on more useful applications—such as the growth of your company.
With this article, we explore the numerous benefits to adopting and implementing outsourced facility services, providing a breakdown of how cost-efficient and customizable facility services done by external companies can help a business to devote its resources toward their core business goals.
Concentrate On the Core of Your Business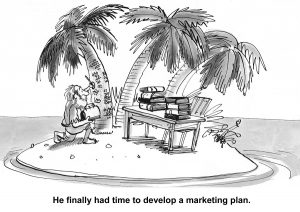 In one way or another, all businesses provide either products or services to their customers in exchange for payment.
These core business goals are typically the primary focus of a business, but when time and resources must be devoted to basic business functions like restroom cleaning, your business is in turn being distracted from its core business goals.
By implementing external facility service companies for tasks such as carpet cleaning or linen laundering however, a business is able to instead emphasize important goals like productivity and revenue.  
When a business is competing in a tough industry to carve out its market position, expending its own resources on cleaning services for the property is counterproductive and adds no advantage or marketable benefit to the business.
Through outsourcing facility services to external companies, a business can return to focusing resources on what truly matters—its customers and core business goals.
External Facility Services are Cost-Efficient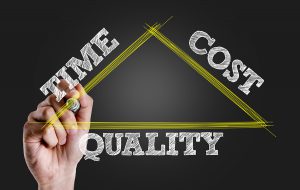 Besides the long-term value of being able to build on the core goals and values of your business without worry for basic facility management, external facility service companies are also able to offer a combination of expertise and cost-efficiency that a normal business simply cannot duplicate.
Not only is a professional HVAC technician or commercial carpet cleaning service able to complete their services in a shorter period of time—it is also likely that they will be able to procure the necessary supplies and tools for a project at lower, wholesale rates.
While these external facility service companies specialize in their respective industries, the odds that employees at a software development firm by contrast will be willing or have time to clean toilets are low.
As a result, this would mean that to handle facility services in-house, not only would this entail the business needing to purchase and manage supplies by themselves—it would also require hiring additional employees to handle facility management.
Between the hiring or training processes and the additional time and money needed for managing these employees' benefits, healthcare, and other administrative tasks, one can quickly see how the cost of managing facility services in-house—as opposed to utilizing external companies—can quickly begin to add up.
Customizable Services and Scheduling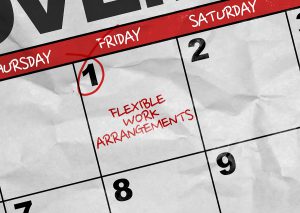 When you manage a business, there's plenty of general upkeep that goes on behind-the-scenes in order to keep things up and running, ranging from the need to maintain a clean and orderly presentation to the requirement to provide clean sheets or towels to guests.
If a business tries to manage facility services like laundry, HVAC system tune-ups, or restroom cleaning and resupplying in-house, it can be easy to fall into the trap of focusing on one facility service so intently that the business loses sight of the larger picture and other much-needed facility services.
As a result, it's important you take all steps to simplify the process for the business, allowing you as a business owner to maintain an overhead view and effectively manage your company on all fronts.
Luckily, when you take advantage of the opportunity to outsource your basic facility services to external companies, all that's required is finding a provider and price that works for your business. After that, you simply set your custom schedule in order to get all the services you need, whenever you need them.
Customizable facility services and scheduling allows your business to retain focus on core goals like generating revenue while still ensuring that their business property will be properly cared for.
This way, you can maintain your people power for what's important, and never worry about a busy day being an excuse for dirty restrooms or unclean floors again.
Get Free, No-Obligation Quotes on External Facility Services Today!
Making the investment in facility services done by an external company provides an excellent opportunity for a business to optimize the management of their company facilities.
With the ability to design customized and cost-efficient services and scheduling options to best suit your business, Uniform Nations' nationwide network of facility service providers can help to match your business with the ideal services to help streamline your daily management of business facilities.
To get started with selecting and scheduling the commercial facility services you need to help better manage your facilities, simply give us a call at (866) 467-4178, or just fill out the form to your right to request free quotes from external facility service companies today!
Additional Facility Services Resources
There are numerous facility services that a business must manage in order to maintain a tight ship. With this in-depth white paper, learn more about the different facility services available to business owners, and how outsourcing these services to external companies as opposed to managing them in-house can help your business to grow.
If your company provides uniforms for employees, there are several service options available to business owners for managing your uniforms. Whether you're willing to invest in purchasing your uniforms up-front, or would instead prefer to lease or rent your uniforms, this article helps to provide insight on the benefits and drawbacks to each service option.
Although the two terms are often mistaken for being one and the same, there is a significant difference between leasing and rental services for uniforms. Here we provide a detailed clarification of the distinction between the two, and why one service may be better suited for your business.
(http://www.facilitiesnet.com/facilitiesmanagement/article/Outsourcing-Facility-Services-Can-Bring-Strategic-Advantages-Facilities-Management-Facilities-Management-Feature–13513)