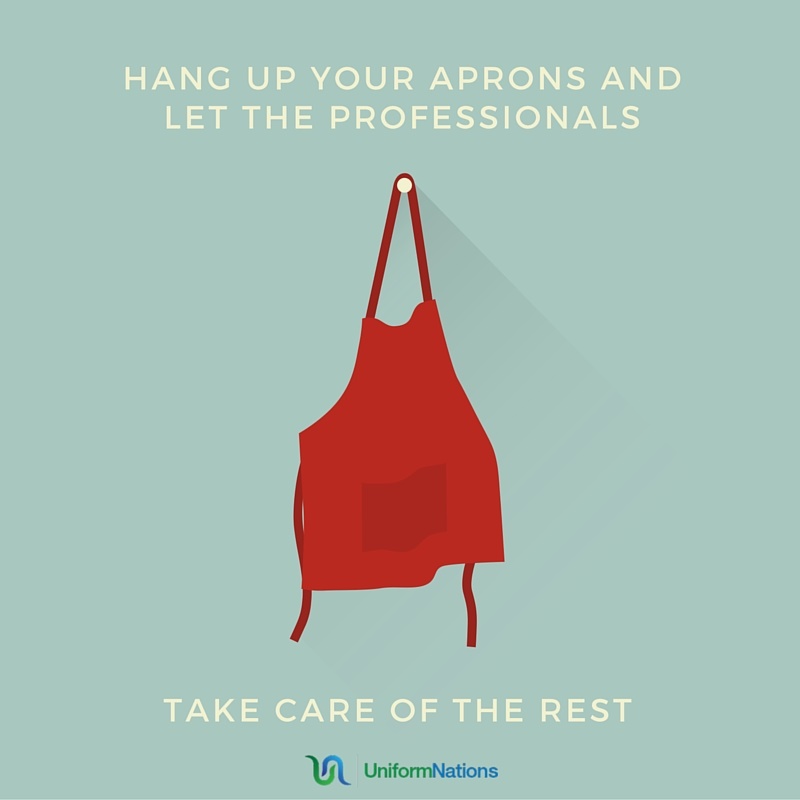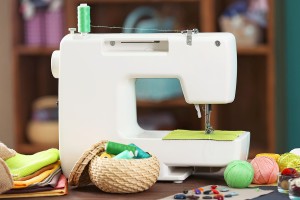 One of the biggest benefits of a uniform rental program is that your uniforms are consistently laundered and always in great condition. You no longer have to worry about the everyday wear and tear that can happen to clothing as they get excessively used.
Here we explore how a uniform rental program maintains your garments and how it compares to what happens when you purchase uniforms.
Benefits to a Rental Program
Uniform Rental represents a manageable investment
Participation in a Uniform Rental Program can actually represent a "pay hike" for employees, because they do not have to pay to replace or launder their uniforms.
Uniform Rental increases safety because employees no longer risk bringing workplace contaminants home that could mix with other family members' laundry.
A Uniform Rental Program ensures consistency of your public business image through the uninterrupted regular laundering, finishing, and maintain of all of your employees work apparel.
A sales representative will measure each uniform wearer to ensure a proper fit. Additionally, not every employee remains the same size over time, so we provide uniform size exchanges whenever necessary.
With weekly invoices you can adjust your plan at any time to meet the number of uniforms required. Simply tell your representative you need less or more uniforms and the plan will be adjusted.
Disadvantages of Buying Uniforms
When garments are purchased, it becomes your responsibility to monitor wearers to ensure their uniforms are always maintained and looking their best.
Buying uniforms means that you will have to manage cleaning, maintenance, repairs, and replacements.
Cleaning
Rental

When renting uniforms you don't have to worry about cleaning them. The worn garments are picked up weekly and sent to industrial washing machines for a thorough cleaning and inspection. The laundered items are then delivered back to your facility.

Buying

If you purchase your uniforms upfront you are in charge of all the cleaning and upkeep of the uniforms. You may choose to invest in industrial washing machines to do all the laundering in-house, or you may leave the washing up to your employees. With the first option you will see a much higher up front cost, and with the second option you may not be able to rely on your employees to keep their uniforms in prime condition.
Repairs and Replacements
Rental

When your rented uniforms are sent to be laundered they go through a vigorous inspection process to make sure they are always in the best condition. If a hole or tear appears in a uniform it will be mended and repaired. When the garments start to show signs of everyday wear and tear they will be replaced at no extra charge to your company.
Every time you have your uniforms sent to be laundered the items are inspected thoroughly for any damage or needed repairs. Along with the inspection process, you are able to attach a repair request tag to any garment that has an issue. Any garment with a repair request tag gets immediate attention and repair.
In the event that a garment goes missing, you should first notify your route representative. He or she will then arrange to have the item replaced on your next scheduled delivery.

Buying

By purchasing your uniforms, you become responsible for all the upkeep of the uniforms. You are in charge of repairing the uniform, replacing the uniform, or leaving it up to the employee to fix.
Managing Uniforms
Rental

With Uniform Rental, you get the ease of adding and subtracting new uniforms whenever you need to. With weekly invoices the number of uniforms you rent can be adjusted week to week.

Buying

By purchasing your uniforms you are restricted to the number of uniforms that you bought upfront. Depending on how long after you purchased the uniforms, when your business grows, the exact style of uniform that you purchased may not be used anymore. In this case you would either have to buy one mismatching uniform, or purchase new uniforms for your whole staff.
GET FREE QUOTES ON UNIFORM SERVICES TODAY!
Establish a uniform system for your employees to keep them looking their best every day. Find out if renting or buying your uniforms is the right solution for you by giving us a call. We will set you up with a uniform service expert who can set you up with the perfect solution for your business.
If you'd like a free no hassle quote, fill out the form to the right, or just give us a call today at (866) 467-4178.
Within minutes of receiving your request, you will have free quotes from experts in your area that can help you.