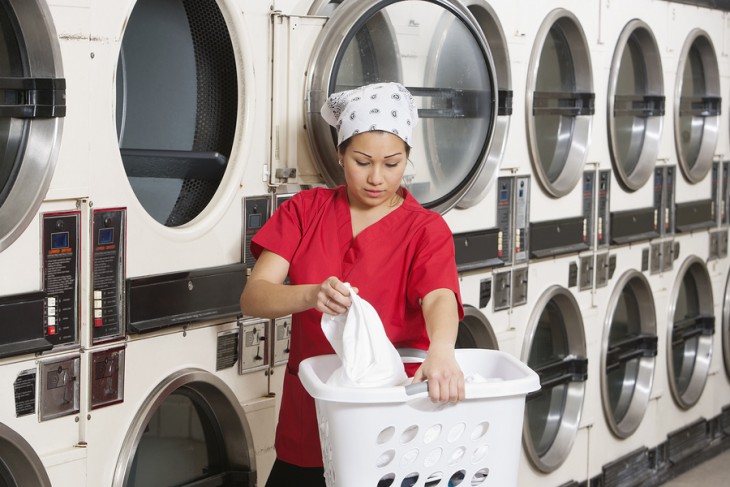 If you decide to use a uniform rental provider, you are automatically set up with a weekly industrial laundry service. The video below shows how an industrial washing machine differs from your ordinary washer at home.
Industrial vs. Residential
A home washer uses an average of 3 gallons of water per pound of clothing processed; our washer uses 1.7 gallons per pound.
An Industrial Washer uses 44% less water than a residential washing machine.
Your garments go through up to 17 different cycles in an industrial washing machine.
A home washer washes 8-12 pounds of clothing at one time.
Industrial washers wash up to 500 pounds at a time.
Safety
Uniform Rental increases safety because employees no longer risk bringing workplace contaminants home that could mix with other family members' laundry.
A Uniform Rental Program ensures consistency of your public business image through the uninterrupted regular laundering, finishing, and maintenance of all of your employees work apparel.
How an Industrial Washing Machines Works
GET FREE QUOTES ON UNIFORM SERVICES TODAY!
Establish a uniform system for your employees to keep them looking their best every day. Find out if renting or buying your uniforms is the right solution for you by giving us a call. We will set you up with a uniform service expert who can set you up with the perfect solution for your business.
If you'd like a free no hassle quote, fill out the form to the right, or just give us a call today at (866) 467-4178.
Within minutes of receiving your request, you will have free quotes from experts in your area that can help you.