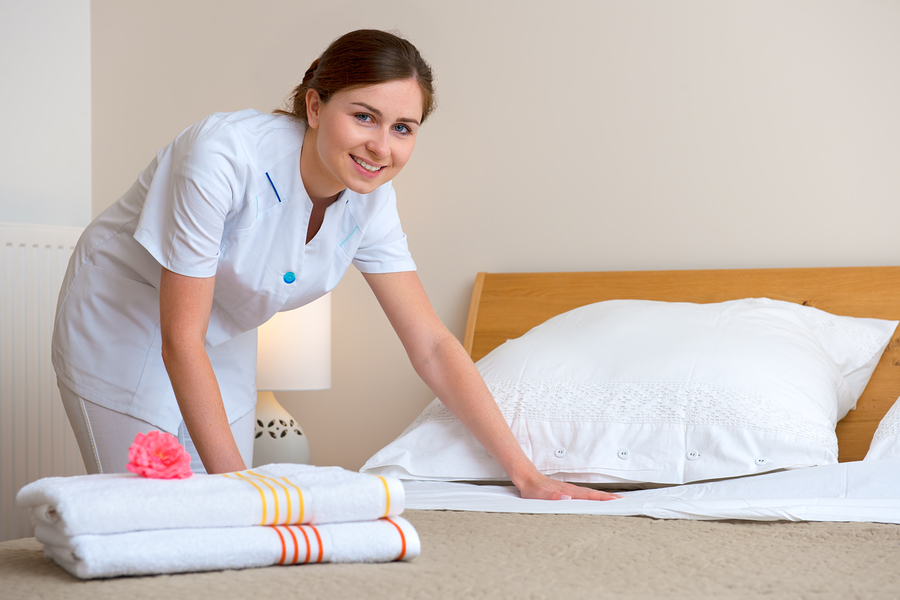 Most companies require their staff to wear uniforms these days. This is a wonderful way to promote your business, while also letting customers know just who they can talk to if they are in need of assistance.
People like walking into a business and being able to identify who is a part of the staff right away. It is also nice to walk into a location and see the staff looking professional.
One of the types of uniforms that has been around for quite some time now, is housekeeping uniforms. These were put into place so that guests knew exactly who was there to handle their housekeeping needs so that they didn't question who would be coming into their rooms.
When we think of housekeeping uniforms we don't really look at why they are so important, but in reality, it is a pretty big deal to make sure that your housekeepers are in uniform. Not only does it prevent strangers from being able to go into guests rooms, but it also keeps housekeepers protected.
When it comes to cleaning other people's rooms, sometimes it can be pretty dirty. Instead of staff wearing their regular outfits, by wearing housekeeping uniforms it covers them more, and they are more covered from the dirt and bacteria that can collect in certain locations.
It also shows that a business is professional. We like to walk into a location and see the staff looking up to par in order to feel like this is a comfortable place to be staying.
Get FREE Quotes On Purchasing Housekeeping Uniforms Today!
Buy uniforms for your employees to keep them looking their best every day. Find out if purchasing your housekeeping uniforms is the right solution for you.
If you'd like a free, no-hassle quote, simply fill out the form to the right, or just give us a call today at (866) 467-4178.
Within minutes of receiving your request, you will have free quotes from experts in your area that can help you.