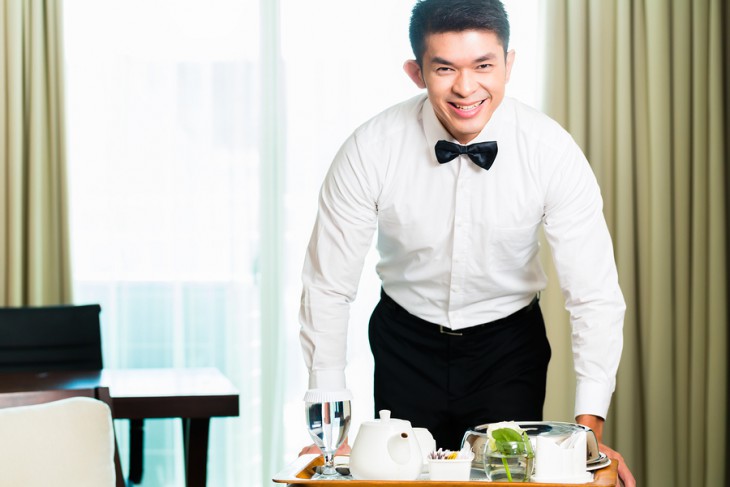 Depending on what your business does, and the types of customers you serve, you want to find uniforms that are going to make your business stand out, while also being functional for your location.
Every business is going to have separate needs and it is important to decide what exactly you are looking for in regards to your staff's uniforms before you make a final decision.
One of the first questions you want to ask yourself is if you need any specialty uniforms. Are you going to need uniforms that are going to protect your staff? Something like a fire resistant uniform? Or are you going to need one that covers the whole body?
You also want to ask yourself how detailed you want your uniforms to be. Are you going to want your business name and logo on each uniform? Or do you want them to be on the simpler side.
Once you have figured out close to what you are looking for, you will then want to look around at other businesses in your field. You can get a lot of information just by looking at what other businesses like yours are doing. You don't want to have your staff just wear a button up shirt if you find out that the place down the street has their staff in fancy uniforms.
Your staff's uniforms are one of the first things that your customers see when they come into your location. They set the standard for other locations like yours in the area as well. Take the extra time to make sure that your uniforms are the best that they can be.
Get FREE Quotes on Purchasing Uniforms for Your Company Today!
Buy uniforms for your employees to keep them looking their best everyday. Find out if purchasing uniforms is the right solution for you.
If you'd like a free no hassle quote, fill out the form to the right, or just give us a call today at(866) 467-4178.
Within minutes of receiving your request, you will have free quotes from experts in your area that can help you.