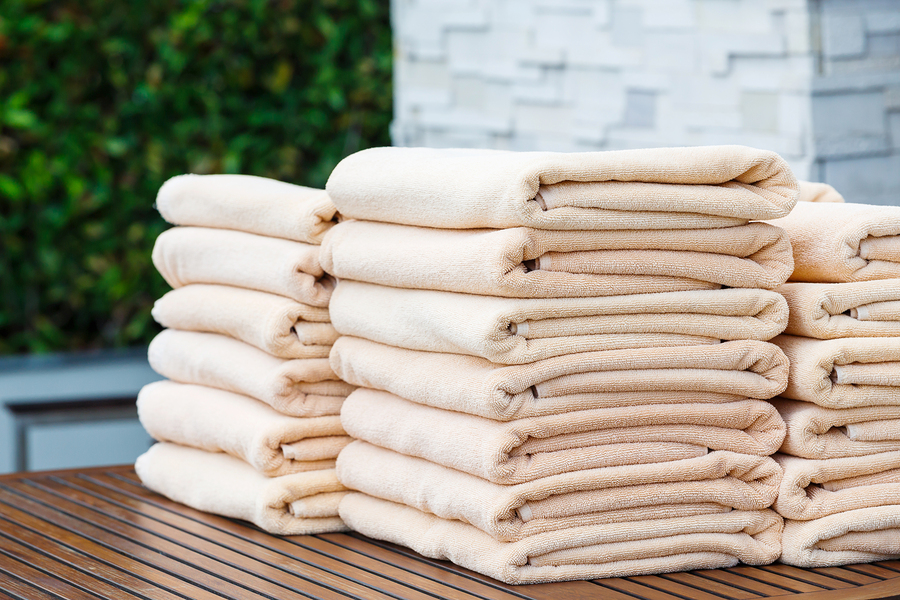 You want to brand everything inside of your facility that it is possible to brand. This is a very good way to market your business and remind your guests where they are at.
You don't necessarily want to have your name on every single thing at your facility, but you do want to throw it in as many places as possible without it looking cluttered and being overkill. One of the many places you can put your name/logo is on your towels.
Having custom towels at a hotel is a very good way to get your name out there and show your customers what a nice place you run. This also helps keep a lot of your towels at your facility.
Not only is using custom towels good for your marketing strategy, but it gives your location a nice feel.
When people walk into a clean, well put together facility, they are more likely to tell their friends about your location. Most of the time that people are staying at hotels, it is because they are on a vacation of some sort and they want to feel like they are staying in a nice, cozy environment.
Custom towels may not be the most important part of running a successful hotel, but they sure can put a nice spin on your location and have your guests coming back for more.